A huge central arena with a swimming pool, 25-metre high ceilings, several open-air rooms and a capacity of 10,000 people make Privilege the biggest club in the world according to the Guinness Book of Records.
A brief history
Privilege's journey began in 1978 under the name "Club San Rafael", changing its name to "KU" for over 10 years, and settling down as Privilege in 1993.
Due to its success and changes in regulations, the nightclub, which was initially just an outdoor pool, grew into what it is today. Famous visitors who have visited include Jean-Paul Gaultier, Madonna, and Paris Hilton.
Events
A State of Trance: Armin Van Buuren, named the best DJ in the world five times by DJ MAG magazine, is the "singing voice" of Privilege's most important party.
Supermartxé: Top performances, live entertainment, fashion shows, and celebrity visits define this world-famous party.
 
Our opinion
Depending on the day, Privilege is a two-sided venue. On normal days very few people attend the club so they close off most of the areas. On the flip side, during the big events, the club is packed to capacity and, if you don't want to queue, you'll have to buy tickets in advance.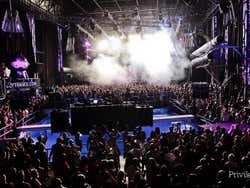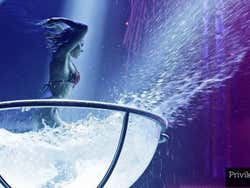 Price
€ 20 (US$ 21.60) - € 50 (US$ 54.10).
Transport
Disco bus from San Antonio, Santa Eulalia and Playa d'en Bossa € 3 (

US$

3.20).
Taxi from San Antonio, Santa Eulalia and Playa d'en Bossa € 10 (

US$

10.80) - € 25 (

US$

27).