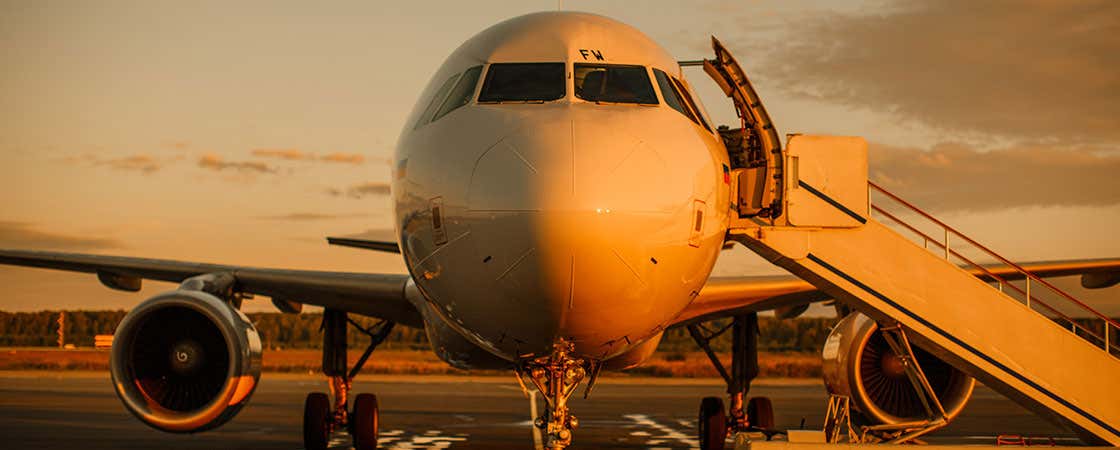 Located in the south of the island, just 7 kilometres from the centre of Ibiza Town, Ibiza Airport (IBZ) is the main international airport for the Balearic Islands of Ibiza and Formentera. 
Each year almost 6 million passengers pass through this airport.
First encounter with the island vibe
If when landing at Las Vegas Airport the first thing you see is slot machines, at Ibiza Airport you'll get an idea of the vibe of the island. You'll see advertising for parties, stores with CDs, and t-shirts from nightclubs.
Transport from the airport
Rental car
The most common and recommendable way to get around Ibiza is by car. Check out the best prices for rental cars in Ibiza here. 
Bus
Number 10: This bus goes from the airport to the bus station in Ibiza Town, the maritime station in Formentera, the Port, and San Jorge. A ticket costs € 3.60 (

US$

3.90) per journey and buses run every 20 to 30 minutes from around 6:30 am to 11:30 pm.
Number 9: This bus goes from the airport to San José and San Antonio. This line only runs from 1st June to 30th September. A ticket costs € 3.60 (

US$

3.90) per journey and buses run every hour and a half from 7 am to midnight or 2 am depending on the day.
 

Transfer service

If you're not planning on renting a car, the most comfortable option to get from Ibiza airport to your hotel is to book a private transfer. This way you'll travel worry-free, given that the driver will pick you up when you land and will leave you right at the door of the hotel.
Taxi
The airport is located just over 7 kilometers (4 miles) from the center of the capital of Ibiza, so the price of a taxi is usually no more than 30EUR. However, if you're staying in other parts of the island, we recommend checking out the taxi prices ahead of time to avoid surprises.