Formentera is the smallest of the Balearic Islands and a popular destination for day trips from the island of Ibiza. 
The island of Formentera is a popular tourist destination for its magnificent beaches that have been ranked among the best in the world for their rich golden sands and turquoise crystalline waters.
Getting there
You can get a ferry to Formentera from many ports on the island such as Ibiza Town, Figueretas Beach, and Playa d'en Bossa. 
Things to do
Once you arrive at the port Puerto de La Savina, apart from soaking up the sun on its spectacular beaches, there is also a range of fun activities you can enjoy in Formentera such as renting a motorbike to explore the island or going snorkeling. 
Formentera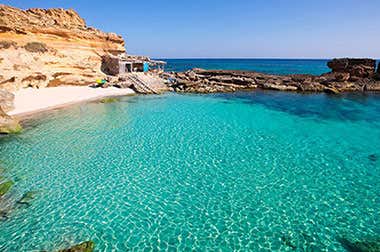 Formentera is renowned for its exquisite beaches which have been compared to those of the Caribbean. Check out some of the most popular.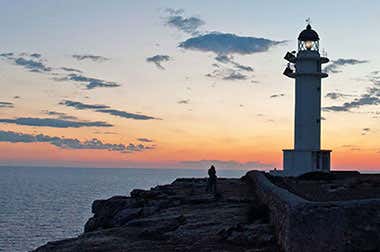 Formentera attracts visitors from all around the world for its famously idyllic beaches and coves, but it also has other tourist attractions to offer. Here you can find the main places to see in Formentera.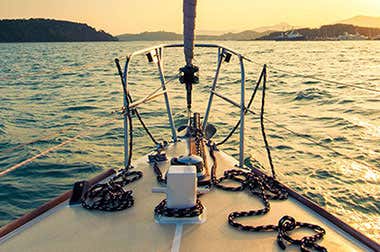 Lots of ferries run between Ibiza and Formentera, and the journey takes around 25 to 60 minutes. Check out the ferry ports and companies.